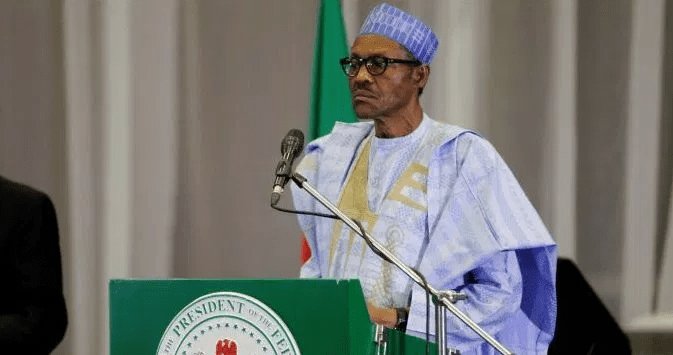 President Muhammadu Buhari, on Thursday, in Abuja, inaugurated the National Action Plan for Revitalization of Water Supply, Sanitation and Hygiene sector. He also declared a state of emergency on Nigeria's water supply, sanitation and hygiene sector.
Buhari said he was aware that Nigeria did not meet the MDG targets for Water Supply and Sanitaton that needed in 2015.
In his words:
"The Sustainable Development Goals target (6.1 & 6.2) for WASH are even more demanding as they require WASH services to be provided in adequate quantity and quality on premises at affordable prices.
"This cannot be achieved if we continue with a 'business as usual' approach.
"It is on this premise that I fully endorse the decisions taken at the meeting of the Federal Executive Council in April this year to declare '- State of Emergency on our WASH sector"
" I call on all state governments to compliment this effort by according the sector similar recognition to enable us work together to achieve the SDG targets for WASH in 2030."
He said that the federal government's support to state governments would be based on their commitment to implement the National WASH action plan in their respective states and to end open defecation by 2025.
"Access to piped water services which was 32%  in 1990 has declined to 7% in 2015; access to improved sanitaton has also decreased from 38% in 1990 to 29% in 2015.
"Our country now ranks No 2 in the global rating on open defecation as about 25% of our population are praticing open defecation"