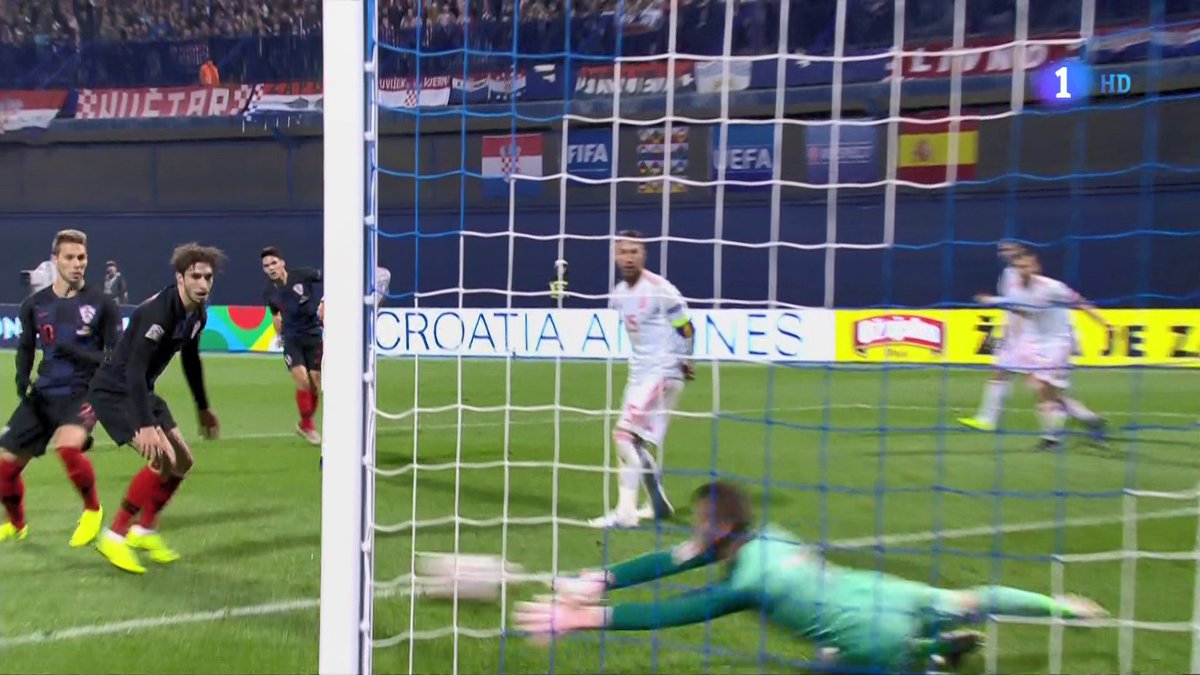 Former World champions, Spain, were unable to hold on to the much needed draw at Zagreb, Croatia, during their UEFA Nations league clash with World cup finalists, Croatia. Spain had to come back to level twice after conceding the lead to the home side on two different occasions.
With the score leveled at 2-2 and with just seconds remaining, Croatia who needed a win to keep their hope of making it to the finals alive poured forward in search of the winning goal and got it through Tin Jedvaj who scored his first and second International goal for Croatia on the same night.
David De Gea spilled a shot  from Marcelo Brozovic  and  into the feet of Tin Jedvaj, who scored the 93rd minute winner!
Video below:
It's all over for De Gea, Kepa is number one now pic.twitter.com/ZfpHP53t6I

— ‏ً (@CFCJords) November 15, 2018
What fans are saying:
Ever since World Cup De Gea flaws has been constantly exposed 😏#CROSPA #CROESP https://t.co/UiDGbp3zRB

— K🔥ng Kamsy (@ayo_satish) November 15, 2018
De Gea
Failure in the Champions League
Failure in international competitions
Not even enough league titles to compensate for failing outside England
But "best in the world" because of gymnastics vs Stoke

— Alpha Nerd (@__tunde) November 15, 2018
Big Mike > De Gea#NationsLeague pic.twitter.com/uCIaWCsZUL

— The Special Football (@MisterXose) November 15, 2018