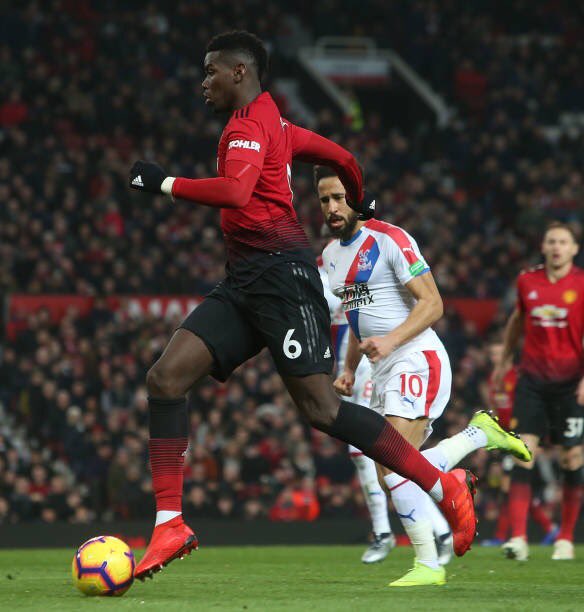 Manchester United have made it to the next round of the ongoing UEFA champions league tournament after leaving it very late before securing the winning goal against the Swiss side, Young Boys, yesterday at Old Trafford.
Although, they got the victory which ultimately send them into the next round of the elite competition, their fans are not happy with their midfield showing yesterday. They struggled to influence proceedings from the midfield and to also thread the final pass that would carve the visitor's defence open.
Jose Mourinho on sensing this, sent on their 90 Million pounds acquisition, Paul Pogba in place of Brazilian energetic midfielder, Fred, in the 65th minute and things didn't improve in the final third either.
This has sparked reactions from fans and football overs with majority of the attack being launched at Pogba for his inability to control the midfield after coming on.
What fans are saying:
Paul Pogba is an absolute joke, united fans have some weird obsession with him cos they don't wanna admit they spent 90m on a flop, if he was 40m he's okay, but at 90m he's the biggest flop in PL history.

— City fan (Cup Competitions ONLY) (@ManCityKD) November 24, 2018
https://twitter.com/BLACK_GATSBY/status/1067543320640057347https://twitter.com/BLACK_GATSBY/status/1067543320640057347
https://twitter.com/ShakirAdams/status/1067699349856157696
Open cheque for Fellaini. He s better than sanchez, pogba

— Not Your Blue-Eyed Dude (@iqmalhisham) November 28, 2018