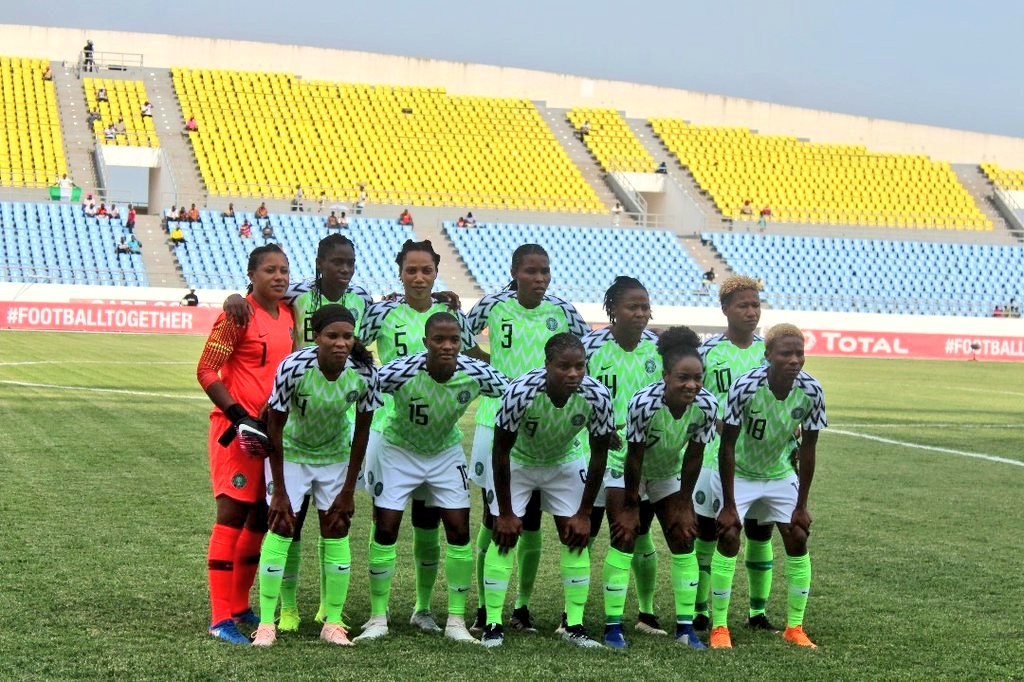 The Super Falcons of Nigeria got back to winning way by demolishing Zambia 4-0 today during their Total African Women cup of Nations clash at Cape coast stadium, South Africa. The Falcons who lost their opening match of the competition to South Africa are now on track for their 9th continental crown,
The defending champions were made to suffer as the Zambian sat deep in their own half with the hopes of catching them on the break. However, the Super Falcons opened the scoring in the 42nd minutes and didn't look back from then on.
They would now require at least a draw to make it out of their group in order to progress to the next round of the competition and this prospect seems to go down well with Nigerians as they have been on social media reacting.
What fans are saying:
Yayyy!!!Ajibade!!!Falcons tearing Zambia apart u dont step on the tail of a sleeping lion

— Prolific suzy (@holar_dee) November 21, 2018
RASHEEEEEEDAT AJIBADE! SCORES A WORLDIE!

Came on and scored a brilliant 3rd for Super Falcons, we mentioned what she's capable in an earlier tweet, Just brilliant!

Nigeria 3-0 Zambia#TotalAWCON2018

— Making of Champions (@MakingOfChamps) November 21, 2018
Ordega my Babe!!
She can ball wella and what a Finish.
Nigeria lead Zambia 2-0.
71th Minutes played.

— Buchi Laba Laba 🦋🦋🦋 (@Buchi_smallzy) November 21, 2018