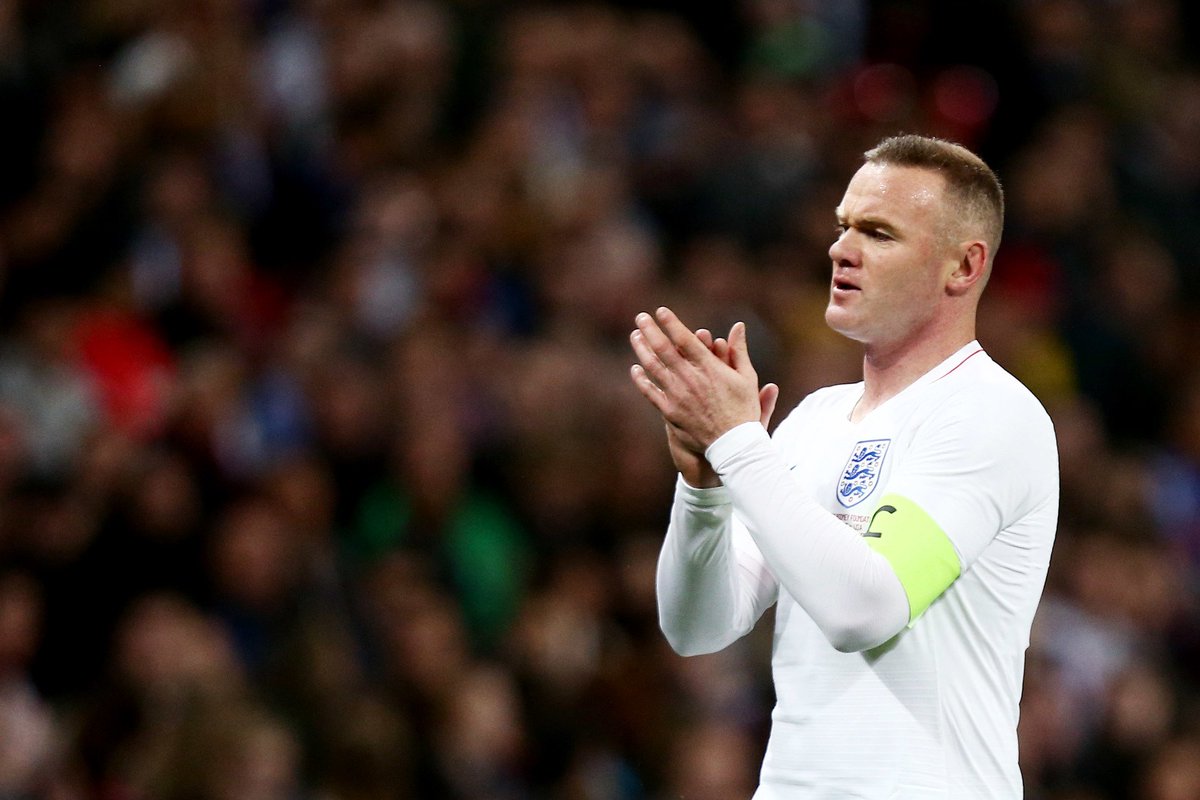 Former England striker, Wayne Rooney, was rewarded with a cameo appearance for the Three Lions yesterday during an International friendly with USA at Wembley stadium.
The pacy striker who is  England and Manchester United all time leading goalscorer almost found the back of the net deep into the second half to mark a memorable send off but was deny by a world class save from the visitors shot-stopper.
The attacker who also made his debut appearance for the English national team at the same stadium, Wembley, now has a record 120 appearances for the Three Lions with his cameo yesterday.
As a result of the impressive feat, his team mates have been on social media eulogizing him.
What they are saying:
https://twitter.com/CallumWilson/status/1063209954885230592
https://twitter.com/HarryMaguire93/status/1063202118746730498
https://twitter.com/alanshearer/status/1063218993803100160
Legend 1️⃣2️⃣0️⃣ https://t.co/TcZfd0fWfg

— Marcus Rashford (@MarcusRashford) November 15, 2018