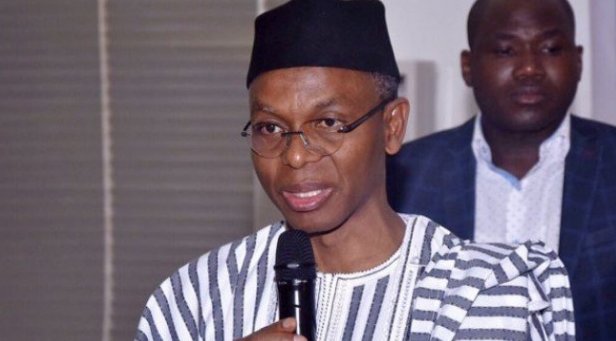 Kaduna state governor, Mallam Nasir El-Rufai suffered severe backlash over his running mate, Dr. Hadiza Balarabe, being a Muslim, like himself. Critics argued that, with the political tension developing in the state, a Muslim-Muslim ticket will only end up aggravating the situation.
However, defending his choice of running mate, said due consideration was put into the decision. The governor made this known,  while receiving the people of Sanga local government of the state who came to thank him for picking Dr. Balarabe as his running mate.
According to the Governor, the initial list contained about 32 persons and after much sorting, list was reduced to 12, then 7 and later 5. El-Rufai said the president assisted him in his final choice, who would will run with him, in the 2019 polls.
"The president then told me that since I have included women in the list I should give them priority and that was how we arrived at Dr. Balarabe.
"But the president also asked me how old she was and I said I did not know because among the documents I had her age was not there.
"The president then said he hopes Dr. Balarabe is neither a Fulani nor Hausa like me and I said I do not know her ethnic group but I told him she's related to one of his aides, Alhaji Maikano, then he said if that is the case then she's Numana."
The governor noted also that, the other part was getting the number of Dr Balarabe, whom many described as a good choice for the position.
"When I called her she said she was in Kenya, I told her I just came out of the president's office and he has affirmed that you should be my running mate in the 2019 elections and I asked her whether she accepts.
"She did not give an answer immediately but she called me back after some minutes and said she'd accepted."