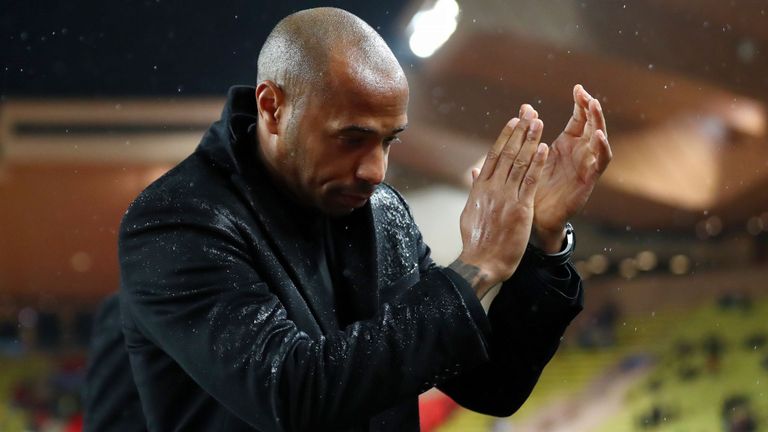 AS Monaco faced a humiliating 4-0 defeat to Club Brugge in the Champions League as problems continue to pile on for under fire manager, Thierry Henry.
Henry is still without a win in 5 outings as manager. He is till yet to prove his mettle and failing in his promise to guide his boyhood club back to winning ways but instead watched from the dugout as the visiting Belgian side scored 3 goals within 25 minutes.
Dejected Monaco fans wore long faces following the huge loss and look to have lost faith in Henry.