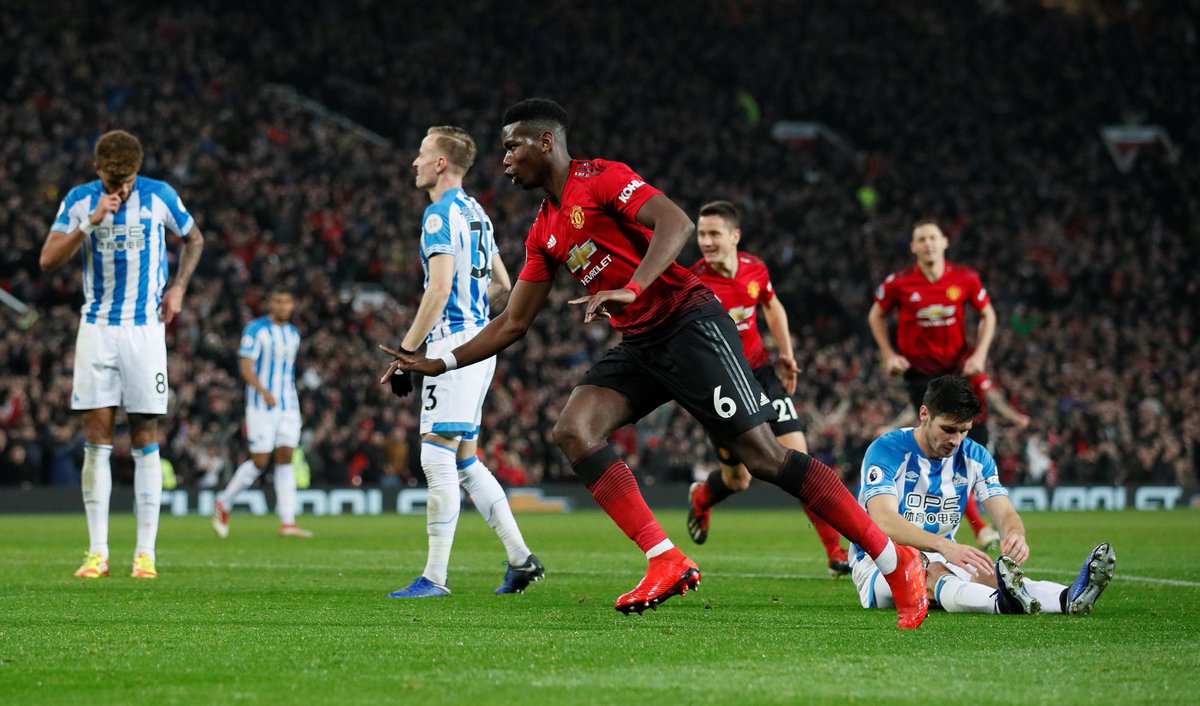 French International, Paul Pogba, has received praise from football fans around the World with popular social media commentator, JJ Omojuwa, leading the line, for his scintillating and decisive performance  during the Red Devils clash with Huddersfield at Old Trafford, yesterday.
The match ended 3-1 in favour of the Red Devils and the Frenchman was a class ahead of the rest of the pack in the midfield. He went on score  a brace and his second was such a beauty.
Pogba's second puts the Red Devils  in complete control as he curls in a classy finish from outside the area and this has got football fans reacting on social media.
Video below:
https://twitter.com/DillanMUFC/status/1077966917812527104
What they are saying:
Paul Pogba is enjoying his football again. And Man United, though stuck in a mediocre position, look well positioned to cement that 6th position Mourinho spoke about. They are looking good.

— JJ. Omojuwa (@Omojuwa) December 26, 2018
Anyone still doubting Paul Pogba's quality? I can't hear you.

— Liam Canning (@LiamPaulCanning) December 26, 2018
BREAKING NEWS: Paul Pogba has finally completed his move to Manchester United.

— 'Drawty' (@DrawtyDesigner) December 26, 2018