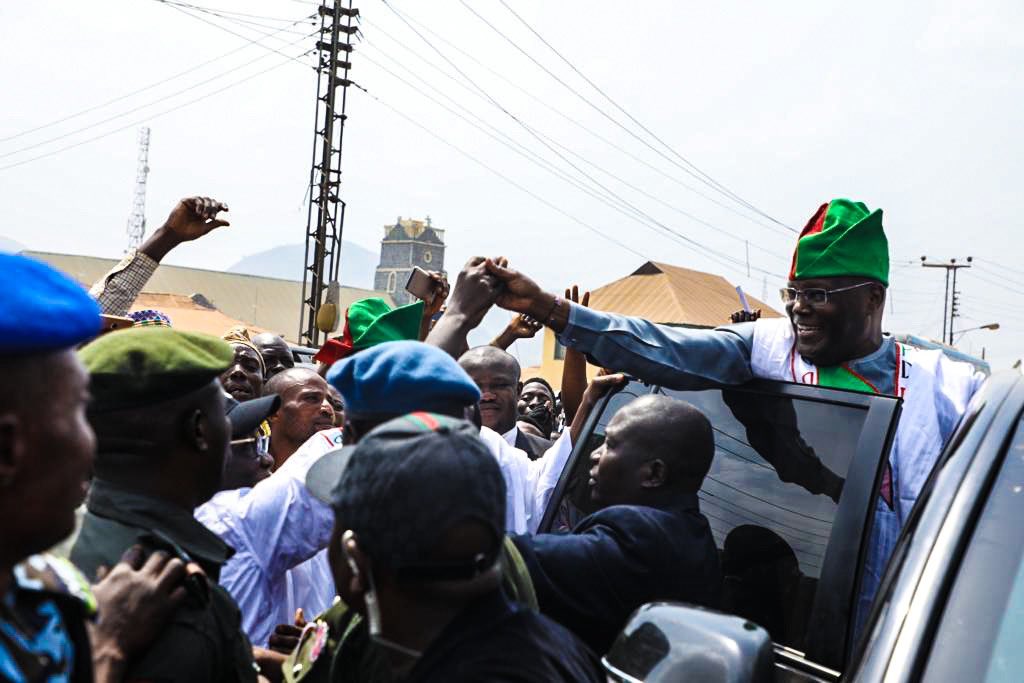 Presidential candidate of the Peoples Democratic Party, PDP, Atiku Abubakar was in Ekiti state earlier on Monday for his campaign rally.
The PDP presidential candidate was welcomed by former Ekiti state governor, Ayo Fayose, other PDP faithfuls and supporters in the state.
The former vice president in his promise to the people of Ekiti, made it clear that he will build the interstate roads and complete all abandoned federal projects in the state.
He also reiterated his commitment 40% of his cabinet to youth and 30% to women.
Thanks to the people of Ekiti State. I commit to you we will build the interstate roads & complete all federal projects not completed. We'll restore quality education and we'll create more jobs. I also recommit 40% of my cabinet to youth and 30% to women. #PDPEkitiRally
Atiku was received by a teaming crowd. See photos below: