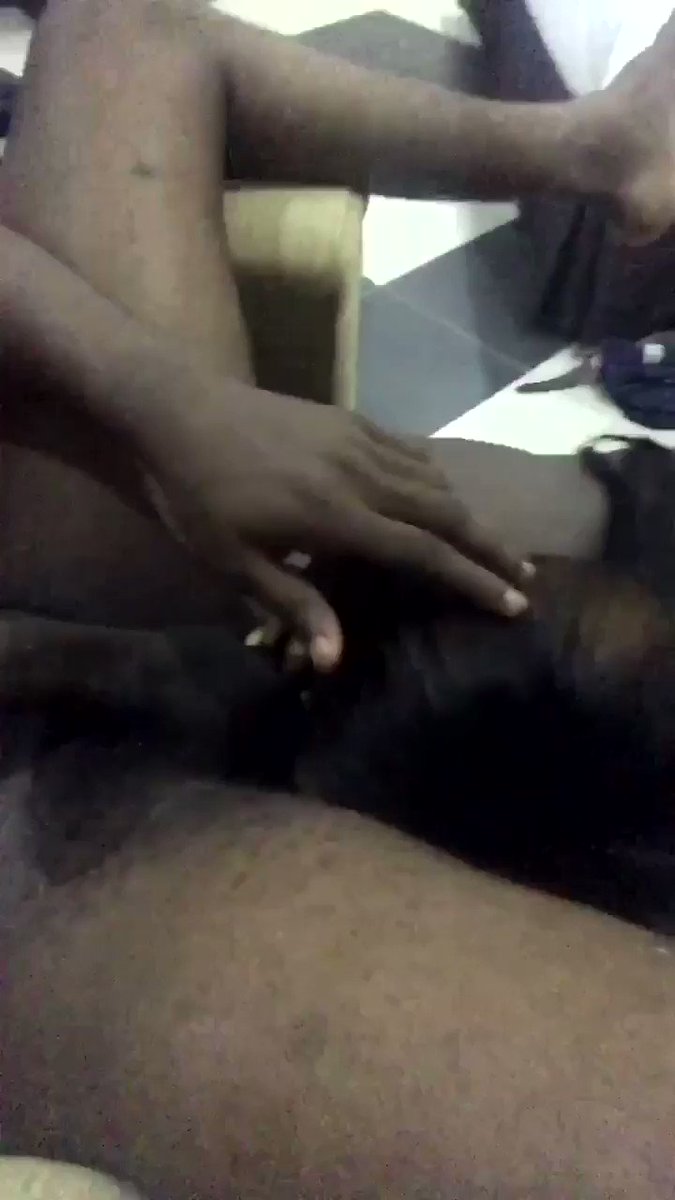 A twitter user with the handle, @Asiwaju_limited has stirred a huge storm on the platform after he shared a video of an unidentified girl, sucking his anus. According to him, the girl has been blackmailing him saying he raped her when it was just consensual sex.
According to @Asiwaju_limited, he met the on twitter, and she sucked his anus, but has gone around blackmailing him. In his words;
I met her not twitter, she suck my my asss, she called me the richest guy she has ever met in her life and she's among the people blackmailing me on twitter l. Imagine if I post her real face online pic.twitter.com/OD0FrkrqrM

— Asiwaju (@Asiwaju_limited) January 12, 2019
Am here, I'll need to say my own side of the story .. I know my former business partner sponsored this blackmail to destroy me Cos she's contesting under APC . .. Nigeria Gals I have my last advise for you all .
500k popping Champaign Cos of You and we had sex when am high and you call it rape? 2017 You didn't report to police? 2018 You didn't report to police 2019 You decided to blackmail me
We discuss sex before you came, all this shit happens 2017 none of you reported me to police, 2019 Cos am suppporting PDP & my bestie is contesting under APC, she sponsored this thread to destroy me.
My mother died few minutes ago Cos she saw the post online, she just had an heart surgery… this blackmailed has destroyed FAMILY. This story made me lost my mum even when I called I pleaded with This people to take down the post that my mother just had heart surgery . Imagine if I wanna pay back but I won't Cos i won't be available .
My advise for Nigeria girls, when you meet a guy, You like him Cos he is rich, You Talk sex before meeting him, don't call it rape when he sleep with u.. What will you gain for this blackmail ? Imagine if I decided to come after you and your family ? But I won't .
Now that have You blackmailed & destroyed me Wetin u gain ? My mother is gone Cos of this, I can be gone too Cos right now I'm not myself anymore .
See video