Nollywood actress, Angela Okorie has shared a video on her Instagram page, flaunting her curvy body.
In the video, as seen by Information Nigeria, the actress was virually unclad in her see-through bikini.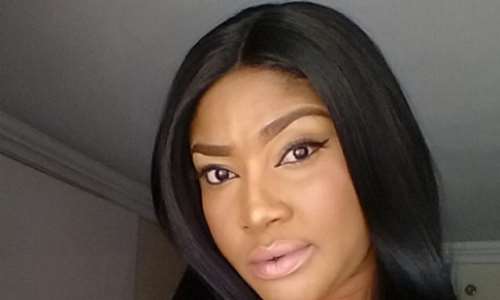 T
The actress, who has never been shy of unleashing her raunchy videos and pictures of her unclad body, dropped another video of herself wearing a see-through bikini as she swings her voluptuous, scantily-covered body around.
Her fans on her IG page could not get enough of the sexy goddess as most were cheering her. Others simply stripped her completely naked.
'Sometimes when I see a matured lady like this misbehaving in the name of celebrity I wonder what they have to offer to their families and the society. Instead of you to use your fame and position to impact knowledge on your fans, you are here exercising your stupidity. I taught you are supposed to be a role model. This is why I respect Genevieve and Omotola'
ALSO READ: [WATCH VIDEOS]: #bottlecapchallenge: Justin Bieber, Sergio Ramos, Mariah Carey Drop Their Challenge
SEE VIDEO BELOW:
https://www.instagram.com/p/BzqsLARnVkI/?utm_source=ig_web_copy_link