'I rented a self-contained flat in Lagos in November. Before I paid, the landlord promised to provide water for the house as the plumbing was already done.
"As I speak, there is no water, and he keeps assuring that he will do it.
"Security is bad as he has refused to fix the burglary gate to the entrance as promised. The burglary is right there but he has refused to fix it…" a Lagosian recounts ordeal in the hands of his heartless landlord.
Lagos — a city of diverse culture, status, and background — is set to be home to over 20 million residents.
It is home to the finest industries, great job opportunities and greener pasture. It is also home to insecurities, high cost of living and accommodation challenges.
According to BBC report, more than 500,000 people move to the city every year.  Lagos is, however, on the verge of facing a housing epidemic as many Lagosians are left to deficiency of apartments.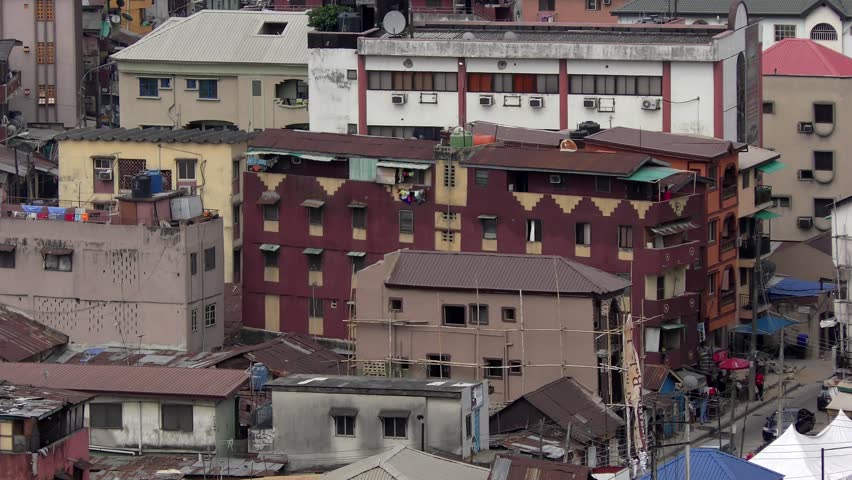 In Lagos, many residents live in rented apartments rather than government-owned. This has given absolute power to owners of the house, known as 'landlord'.
The landlord is the alpha and omega of his house while the tenants are the mercy-seeker of the alpha and Omega. It is not news that Lagos is a metropolitan city that comes with a high cost of living.
Getting accommodation in Lagos is like jumping from a bus on a highway. The struggle, stress, the fake agents, money spent and landlord's terms and conditions can be revolting. You have to go through a long chain of struggle to get an apartment or accommodation in Nigeria.
READ: Rapists On Rampage: Shocking Stories Of Raped, Traumatised Victims
Getting an apartment
Getting a good accommodation in Lagos costs more than half a million naira, depending on the location. Gbagada, Ikeja, Festac, and some parts of Surulere cost more, while apartments on the Island — Ikoyi, Lekki, and VGC are for those who live a luxurious lifestyle; they cough out millions to pay rents yearly.
Getting an apartment in Lagos can also be very tricky. There are a lot of acclaimed agents who defraud unsuspecting victims of their hard-earned money.
Information Nigeria gathered that Landlords defraud their tenants  as they have been reported cases where landlords chase out tenants even when the tenancy is yet to expire
Mrs. Bello, a petty trader and single mother of three children lives in a one-bedroom apartment and pays N100,000 naira yearly on the house rents. Before getting the apartment in Bariga, a suburb area in Lagos, she was passed down from agents to agents who collected roughly N5000 for 'registration and inspection'.
She, however, settled for the one-bedroom apartment in Bariga as she paid about N180,000 for rents, agreement, and commission. In Lagos, it is illegal to collect more than one-year rent payment, but that is not the case in Lagos, as many landlords use their accommodation as a means of enriching themselves, collecting two years rent from prospective tenants.
The case of Mrs. Bello is a tricky one. The landlord collected rent for one year, but had ulterior motives. Six months into the year, he requested an advance payment for another year, and failure to pay this money will get the tenant evicted from the apartment.
According to Bello, the landlord said someone else wants to pay for the apartment she lives in, perhaps, double payment of what she initially paid. This made the landlord demand more money from her.
Bello believes it was a dubious move by the landlord. After constant torment and phone calls from the landlord, she agreed to pay extra N100,000 to stay in the house.
READ: (EXCLUSIVE) Traffic Robberies On The Rise In Mega-City Of Lagos
Landlord palava
Many landlords in Lagos are not accountable to their houses as they leave the tenants to the deplorable condition of the house. A tenant, Mr. Wole said: 'I rented a self-contained flat in Lagos in November. Before I paid, the landlord promised to provide water for the house as the plumbing was already done.
"As I speak, there is no water, and he keeps assuring that he will do it.
"Meanwhile, the plumbing is bad; my toilet bowl doesn't flush well; I spend no less than N1000 a week buying water from 'meruwa'.
"Security is bad as he has refused to fix the burglary gate to the entrance as promised. The burglary is right there but he has refused to fix it.
"Each time I call or see him, it is from one excuse to the other. He once called someone to check the plumbing but it was only a temporary fix.
"I am tired of talking and insisting. I want to know what actions I can take legally, to ensure he does what he is meant to do as the landlord."
Shortcomings of the Lagos State Tenancy Law
The Lagos State Tenancy Law enacted in August 2011 governs the landlord-tenant relationship in Lagos. Unlike the old law which stated rent rates for different types of properties in the different areas of the State, and how those rates could be increased, the Tenancy Law does not impose rent rates on the landlord. However, it provides for how much in advance rent can and should be paid – one year, as opposed to six months in the old Law.
All of this is theory on paper.  The reality is that between two contracting parties (in this case, the landlord and the tenant), there is usually one with the upper hand, a stronger bargaining power.  The law respects our freedom to enter into contract agreements and will usually not intervene in a bad bargain, particularly in commercial transactions.
The new law excludes any prescriptions for rental rates.
Mrs. Amokeodo explains how her landlord forcefully increases her rents without prior notice, and still called police officers to kick her out of the apartment.
"My landlady increased her house rent twice in one year, saying I bring a lot of people to the house, therefore, I am subletting my room, which was not the case.
"She insisted she would increase the rent I paid the first time, but when she came up with another problem and asked me to pay again, I was ready to fight back and I maintained I wasn't going to pay.
"She made all sort of allegations, reporting me to the police, saying I am a witch and I have bewitched her son and I have to leave her house.
"I told them I will spend my complete 2 years before I leave the because I had paid for 2 years.
"The landlady made the house on unbearable for me, disconnecting power and water supply to my flat, and even engaging in diabolical things for me to leave her house.
"I eventually left the house after staying for 6months when I initially paid 2 years."
Rights of a tenant under Lagos State Tenancy Law
The government has made laws, however, these laws protecting the tenancy law have been throw out of the window as many Landlord does not follow the law and its a detriment to the tenants. Tenants, therefore, need to know their rights before bargaining with any landlord.
Right to receipt of payment – Once you pay your rent, you are entitled to be issued with a receipt of payment by your landlord. The receipt should include, the amount paid, the location of the property, and the duration of the tenancy. In fact, failure to issue a receipt of payment is an offense in Lagos under the Lagos Tenancy Law and there is a penalty of N100k for landlords who don't issue it.
Right to exclusive possession – once you become a lawful tenant, in the eyes of the law the place is solely yours for the period of the tenancy – you have something called 'exclusive possession'. Exclusive possession is the right to use premises to the exclusion of all others, including the landlord himself. What this means is that the landlord will need your permission to enter the house or apartment.
Right to Notice to Quit before eviction – As a tenant, you are entitled to be given notice before you are evicted from your premises. The notice varies based on the type of tenancy agreement you have – weekly tenants are entitled to a week's notice, monthly tenants are entitled to 2 weeks' notice, yearly tenants are entitled to 6 months' notice. However, in Lagos, if you have a fixed tenancy, the landlord does not have to serve you a notice to quit once the tenancy expires, this is because the Lagos Tenancy Law presumes that you are aware of when your tenancy is due to expire and so no notice is required.
Right to 7 days' Notice to Recover Possession – Apart from the notice to quit, all tenants are entitled to receive 7 days' notice to recover possession, this is issued by a landlord only after a validly issued notice to quit has expired. This is a critical part of the eviction process, and therefore if this is not issued, the landlord cannot bring an action for eviction.
Right to habitable premises – As a tenant you are entitled to live in habitable premises, and so if for any reason during the course of your tenancy the premises becomes inhabitable e.g. due to flooding, or damaging to some essential utilities, you can request that the landlord put the premises in a habitable state, if he/she refuses you are entitled to end the tenancy and demand a refund of your rent.