Since the emergence of a CCTV footage wherein a serving senator, Elisha Abbo, physically assaulted a nursing mother at a sex toy shop in Abuja, many Nigerians have continued to call for his prosecution.
All over various social media platforms, the displeasure of Nigerians about the unfortunate incident cannot be avoided.
While the Inspector General of Police, Adamu Mohammed has ordered the arrest of Abbo representing Adamawa North, the Senate has also set up an ad hoc committee to investigate the shameful act and Nigerians from all over are crying for justice.
However, this would not be the first time, a public officer would use his/her power to oppress or assault fellow citizens, and, sometimes. even their colleagues.
Information Nigeria takes a walk down memory lane, and finds quite a few others.
Take a look below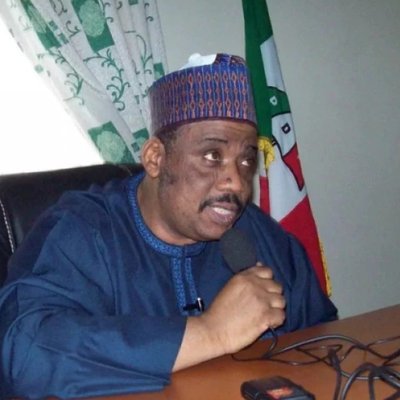 Senator Bayero Nafada
Bayero Nafada, a serving Senator took the law into his own hands after allegedly slapping a commissioner at the government house, which was the venue for the primaries, during a heated argument.
This happened during the Peoples Democratic Party(PDP) governorship primaries in Gombe state in 2018.
Read Also: Domestic Violence: Woman allegedly sends thugs to beat her husband to death over a slap
Biodun Olujimi:
In her own case, the Peoples Democratic Party (PDP) senator representing Ekiti south senatorial district had allegedly ordered her aide to slap a member of the Parliamentary Staff Association of Nigeria (PASAN).
This stirred outrage among the colleagues of the assaulted unidentified PASAN member, causing them to revolve against the lawmaker, who was quickly rescued by her security guards.
 Emma Oria:
A member of the Imo state House of Assembly, representing Ohaji/Egbema state constituency, publicly attacked and beat up a journalist identified as Isinwa Destiny in Imo state, for publishing what he termed as 'negative' stories against him.
The lawmaker reportedly attacked the journalist at the All Progressive Congress,(APC), Secretariat in Imo state.
Justice Oyebisi Folayemi Omoleye:
A presiding judge of the Court of Appeal, made headlines in June 2019, after she allegedly assaulted a pastor and some of his members at the Redeemed Christian Church of God, the Glory Tabernacle parish, at Ijapo Estate in Akure, Ondo State.
The judge was said to have been furious with the church over its noisy activities.
Omoleye was said to have stormed the church premises wielding a stick and filming the church service. When she was asked by Assistant Pastor, Akindunjoye, who is 68 years old why she was filming people in the church, the judge reportedly attacked the pastor.
A lawmaker representing Orhionmwon South constituency in the Edo State House of Assembly, Honourable Roland Asoro, in June, attacked a traffic officer, Osaretin Osazuwa for impounding his wife's car.
The lawmaker also kicked the officer in his private parts and allegedly tore his uniform.
The wife was also alleged to have bitten Osazuwa.