New signing Lionel Messi has been officially presented to cheering crowds at Inter Miami's DRV PNK Stadium.
A sold-out crowd of about 20,000 waited through downpours and lightning to see the seven-time Ballon d'Or winner given a number 10 shirt.
In a brief address in Spanish, Messi, 36, thanked supporters and said he had the "same desire" he always has.
The World Cup-winning Argentina forward joins the Major League Soccer (MLS) club on a deal until the end of 2025.
He will be reunited with defensive midfielder Sergio Busquets with whom he played at Barcelona who has also signed for Miami until 2025.
Busquets, too, was formally unveiled during Sunday night's event.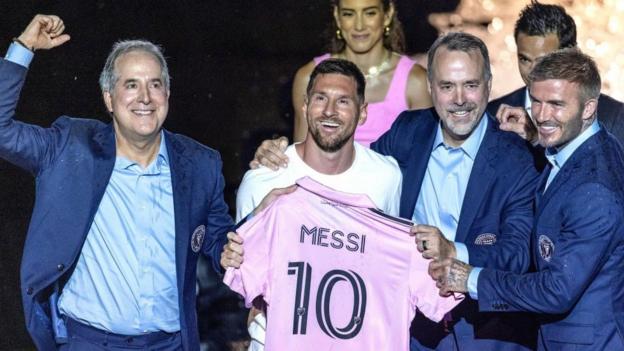 Messi entered the pitch via a huge catwalk and was introduced as "America's number 10, the world's best number 10".
"I really want to start training, to compete," Messi said. "I have the same desire that I always had to compete, to want to win, to help the club continue to grow.
"I am very happy to have chosen to come to play in this city with my family, to choose this project and I have no doubt that we are going to enjoy it a lot.
"We are going to have a good time and very good things are going to happen."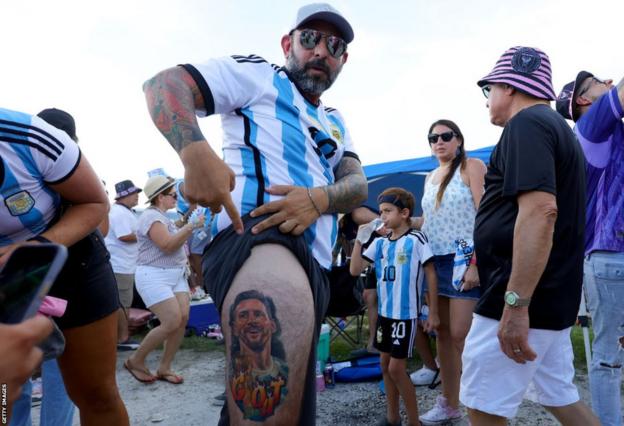 Recall that Messi left French champions Paris St-Germain at the end of the 2022-23 season after scoring 32 goals in 75 games across a two-year spell.
He turned down mouthwatering offers from other countries to play in the US – and this is the first time he will play for a non-European club.
Inter Miami co-owner David Beckham hailed Messi's signing as a "dream come true".
READ MORE: Inter Miami Officially Sign Argentina Forward, Messi Until 2025
"Leo, we are so proud that you have chosen our club for the next stage in your career," he said.
Inter Miami's primary owner, American billionaire Jorge Mas, called Messi "the best player ever to don boots".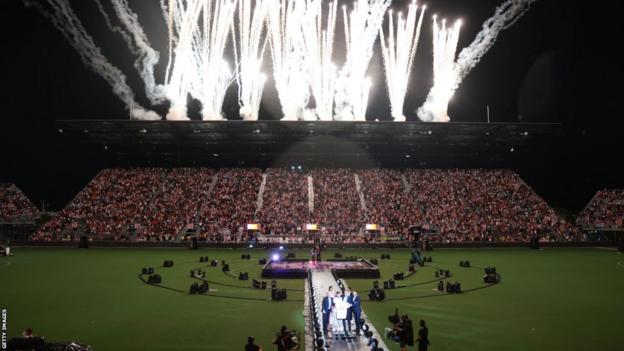 Messi is expected to be available to play for Miami against LIGA MX side Cruz Azul on 21 July in their opening match of Leagues Cup.
He reunites with his former Barca and Argentina boss Gerardo Martino after the 60-year-old was appointed manager in June following the sacking of Phil Neville.