The Niger State Police Command has arrested a 14-year-old, identified as Joy Afekafez over the murder of Dr Mrs Funmilola Adefolalu, a lecturer at the Federal University of Technology, FUT, Minna.
Joy, who was paraded at the Bosso Police Station in Minna, Niger State, admitted to the crime and stated that she had visited the lecturer's house to confront and assault her for sending her packing.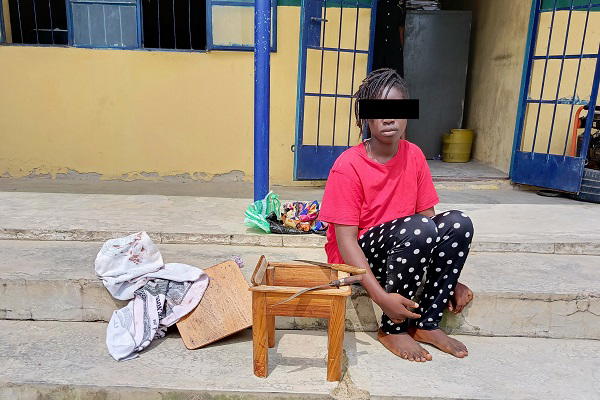 Joy noted that she had lived with the deceased for three weeks and was supposed to sponsor her education, but asked her to leave because she could no longer tolerate her misconduct.
She disclosed that she went to the victim's house with two of her classmates, whom she named Walex and Smart.
Joy further added that during the assault, they realised that the lecturer intended to report them once they left her alone and decided to murder her, with Walex and Smart hitting her with a stool before stabbing her severally.
She said: "It was Walex who said that she would recognize us if we left her alive, so they started stabbing her with the knife we brought, I then struggled with the knife with them which made Smart enter her kitchen and take a knife there and they continued stabbing her.
"They stabbed her in her stomach, her hands, her legs and she was just shouting Jesus, Jesus. After all that, they took her phone and laptop and her car battery before we left the house in the motorcycle we came in."