Super Falcons' Asisat Oshoala and goalkeeper Chiamaka Nnadozie have made the cut as Nigeria dominated the shortlist for the 2023 CAF Women's Awards.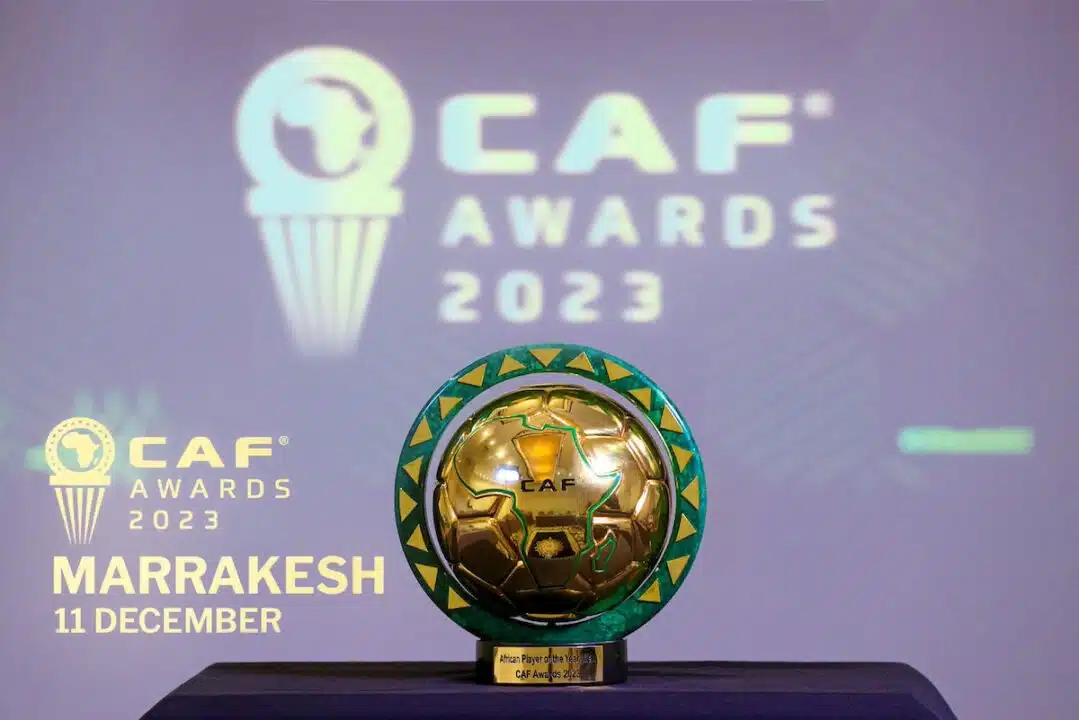 INFORMATION NIGERIA reports that the football association released the nomination list on Tuesday.
Aside from Oshoala and Ajibade, five other female Nigerian players were included in the list, which had at least 30 female players across Africa.
It was gathered that the 2023 CAF awards event will be held on December 11, 2023, in Marrakech, Morocco.
Other Nigerian players nominated include Uchenna Kanu, Chiamaka Nnadozie, Osinachi Ohale, Toni Payne and Christy Ucheibe.
Also, the Super Falcons' head coach, Randy Waldrum, was listed as one of the nominees for coach of the year, while Deborah Abiodun, Esther Ajakaye and Oluwatosin Demehin were nominated for Best Young Player of the Year.
The Super Falcons are also in contention for the Team of the Year Prize after a gallant showing at the 2023 Women's World Cup in New Zealand and Australia.
READ MORE: Osimhen Nominated For African Player Of The Year
CAF 2023 Women's Player of the Year Nominees
1. Ajara Nchout Njoya (Cameroon, Internazionale Milano)
2. Evelyn Badu (Ghana, Avaldnes)
3. Tabitha Chawinga (Malawi, Paris Saint-Germain)
4. Temwa Chawinga (Malawi, Wuhan Jiangda)
5. Anissa Lahmari (Morocco, Levante Las Planas)
6. Fatima Tagnaout (Morocco, AS FAR)
7. Ghizlaine Chebbak (Morocco, AS FAR)
8. Ibtissam Jraidi (Morocco, AS FAR/Al Ahli)
9. Khadija Er-Rmichi (Morocco, AS FAR)
10. Zenatha Coleman (Namibia, Fenerbahce)
11. Asisat Oshoala (Nigeria, Barcelona)
12. Chiamaka Nnadozie (Nigeria, Paris FC)
13. Christy Ucheibe (Nigeria, Benfica)
14. Osinachi Ohale (Nigeria, Alaves/Pachuca)
15. Rasheedat Ajibade (Nigeria, Atletico Madrid)
16. Toni Payne (Nigeria, Sevilla)
17. Uchenna Kanu (Nigeria, Tigres/Racing Louisville)
18. Ndeye Awa Diakhaté (Senegal, Olympique de Marseille)
19. Andile Dlamini (South Africa, Mamelodi Sundowns)
20. Hilda Magaia (South Africa, Sejong Sportstoto)
21. Jermaine Seoposenwe (South Africa, Juarez/Monterrey)
22. Linda Motlhalo (South Africa, Glasgow City)
23. Refiloe Jane (South Africa, Sassuolo)
24. Thembi Kgatlana (South Africa, Racing Louisville)
25. Afi Sabine Woedikou (Togo, Strasbourg/Nantes)
26. Sabrina Ellouzi (Tunisia, Excelsior)
27. Fazila Ikwaput (Uganda, Kampala Queens)
28. Barbara Banda (Zambia, Shanghai Shengli)
29. Grace Chanda (Zambia, Madrid CFF)
30. Rachael Kundananji (Zambia, Madrid CFF)
2023 CAF Women's Goalkeeper of the Year Nominees
1. Ange Bawou (Cameroon, Bayelsa Queens/ BIIK-Shymkent)
2. Dolores Hernandez Masongo (Equatorial Guinea, Huracanes)
3. Imane Abdelahad (Morocco, SC Casablanca)
4. Khadija Er-Rmichi (Morocco, AS FAR)
5. Chiamaka Nnadozie (Nigeria, Paris FC)
6. Andile Dlamini (South Africa, Mamelodi Sundowns)
7. Kaylin Swart (South Africa, JVW)
8. Najiat Abass Idrisa (Tanzania, JKT Queens)
9. Catherine Musonda (Zambia, Tomiris Turan)
10. Cynthia Shongwe (Zimbabwe, Harare City)
2023 CAF Women's Interclub Player of the Year
1. Refilwe Tholakele (Botswana, Mamelodi Sundowns)
2. N'Guessan Nadege Koffi (Cote d'Ivoire, SC Casablanca)
3. Elena Oyana (Equatorial Guinea, Huracanes)
4. Comfort Yeboah (Ghana, Ampem Darkoa)
5. Tracy Twum (Ghana, Ampem Darkoa)
6. Oumou Kone (Mali, AS Mande)
7. Aziza Rabbah (Morocco, AS FAR)
8. Fatima Tagnaout (Morocco, AS FAR)
9. Ghizlaine Chebbak (Morocco, AS FAR)
10. Lebohang Ramalepe (South Africa, Mamelodi Sundowns)
CAF Women's 2023 Young Player of the Year
1. Refilwe Tholakele (Botswana, Mamelodi Sundowns)
2. N'Guessan Nadege Koffi (Cote d'Ivoire, SC Casablanca)
3. Elena Oyana (Equatorial Guinea, Huracanes)
4. Comfort Yeboah (Ghana, Ampem Darkoa)
5. Tracy Twum (Ghana, Ampem Darkoa)
6. Oumou Kone (Mali, AS Mande)
7. Aziza Rabbah (Morocco, AS FAR)
8. Fatima Tagnaout (Morocco, AS FAR)
9. Ghizlaine Chebbak (Morocco, AS FAR)
10. Lebohang Ramalepe (South Africa, Mamelodi Sundowns)
CAF Women's 2023 Young Player of the Year
1. Nana Joe Adarkwa (Ampem Darkoa)
2. Lovemore Fazili (Malawi)
3. Mehdi El Qaichouri (SC Casablanca)
4. Mohamed Amine Alioua (AS FAR)
5. Reynald Pedros (Morocco)
6. Randy Waldrum (Nigeria)
7. Mame Moussa Cisse (Senegal)
8. Desiree Ellis (South Africa)
9. Jerry Tshabalala (Mamelodi Sundowns)
10. Esther Chabruma (JKT Queens)
CAF 2023 Women National Team of the Year 
1. Burkina Faso
2. Burundi
3. Ghana
4. Malawi
5. Morocco
6. Nigeria
7. Senegal
8. South Africa
9. Tanzania
10. Zambia
Club of the Year (Women)
1. Athletico d'Abidjan (Cote d'Ivoire)
2. Huracanes (Equatorial Guinea)
3. Ampem Darkoa (Ghana)
4. AS Mande (Mali)
5. AS FAR (Morocco)
6. SC Casablanca (Morocco)
7. Mamelodi Sundowns (South Africa)
8. JKT Queens (Tanzania)