A Kenyan woman has has gone on social media to announce that she was hungry and desperate for only KSh 5,000 (N15,000).
After the announcement, she claimed that she has reached the end of her tether and the only option for her is peddling her body to raise the amount
The most shocking part of it all is  the manner in which she confessed online without the fear of being judged
If Anne Njeru does not get money by the end of this month, she has vowed to start selling her body just to get it.
See post: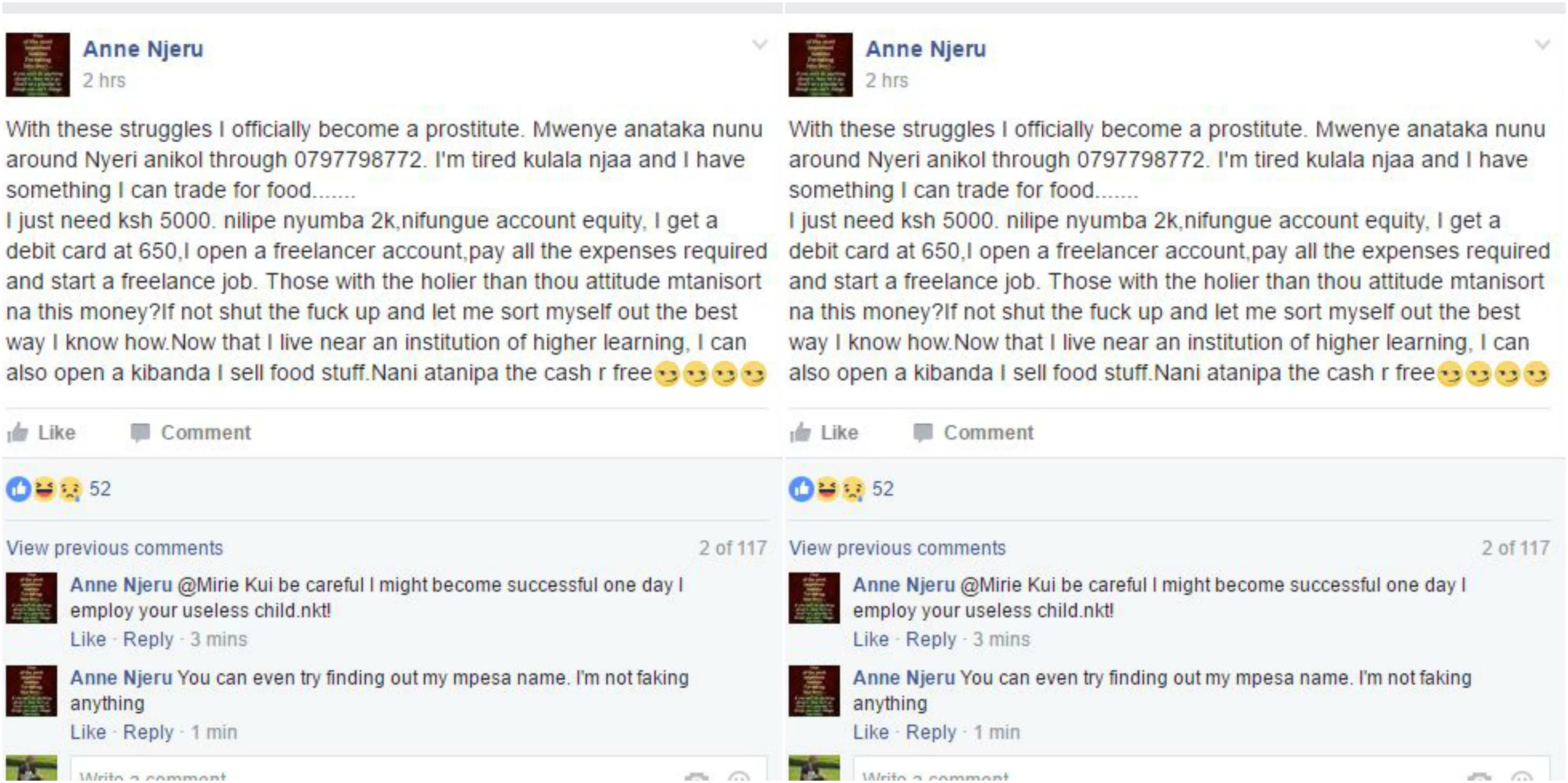 She intends to use the KSh 5,000 (N15,000) to sort her rent of KSh 2,000 (N6,000) then use the rest to start off a makeshift roadside fast food.
Having gone through college, Njeru says that she will use KSh 650 (N2,000) from the amount to get a debit card that will help her get a freelance writing account.
She challenged her friends on her account to help her raise that amount and in the event that they were unable to, she would resort to her initial method.
She admitted that she knew it was morally wrong but reminded everyone that even on any business, there was need to have starting capital- capital that she doesn't have.
She ended up posting her number on social media and asked any man who had the cash to call her. She is ready to earn that money, whichever way.
What do you think?