APC FREE AKARA CAMPAIGN
The controversies and accusations surrounding the Edo State gubernatorial election, which is to hold on Wednesday, haven't seemed to end.
The two major parties in the race, All Progressives Congress (APC) and People's Democratic Party (PDP) have been trading defaming words.
But the latest in this seems to be comical as a photograph of an APC banner depicting a 'free Akara' spot has been sighted in the State.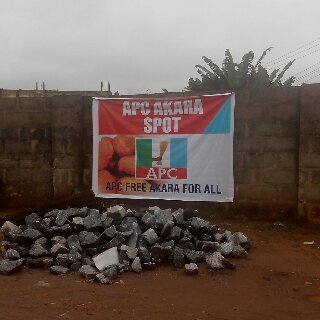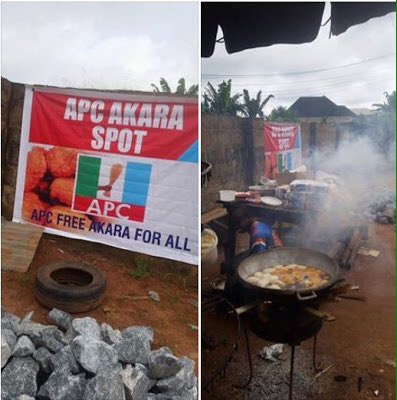 The emerged picture has sparked outrage on social media with many at their dismay joking about it.
Here are some tweets about the picture:
As bag of rice gradually becomes a unicorn, voters in Edo state now receive akara.

At least, they got protein.

— BROUHAHA (@BrouhahaNG) September 26, 2016
After putting NGR into recession,Apc want to use Akara to buy votes.This is the highest form of insult @PastorIzeIyamu

— Nuel (@chuksST) September 26, 2016
https://twitter.com/DeclanIfeanyi/status/780481172229021697
https://twitter.com/obizz_AgentFox/status/780476387954155520
Welcome to Nigeria, where Politicians think they can get your vote with free akara pic.twitter.com/EKKYLz7HeL

— Eghe (@egheCodes) September 26, 2016
https://twitter.com/hardknock4/status/780472370440134656