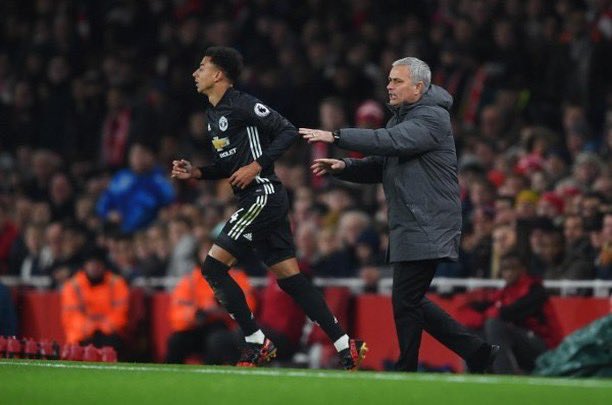 Manchester United forward, Jesse Lingard, is the latest Manchester United player to react to the termination of their former manager's, Jose Mourinho, contract. The self acclaimed 'special one' was asked to leave with immediately in the wake of the 3-1 capitulation at the hands of Liverpool.
The highly outspoken coach  was rumoured to have gotten as much as 24 million pounds as severance package following the sack despite overseeing the Red Devils worst run to a domestic season as they sit in 6th position, 19 points adrift league leader, Liverpool.
Lingard who was a key member of the Portuguese coach's team before his departure then took out time to praise the multi trophy winning gaffer despite the un-pleasant strings of results yesterday.
What he said:
https://twitter.com/JesseLingard/status/1075471015457775617