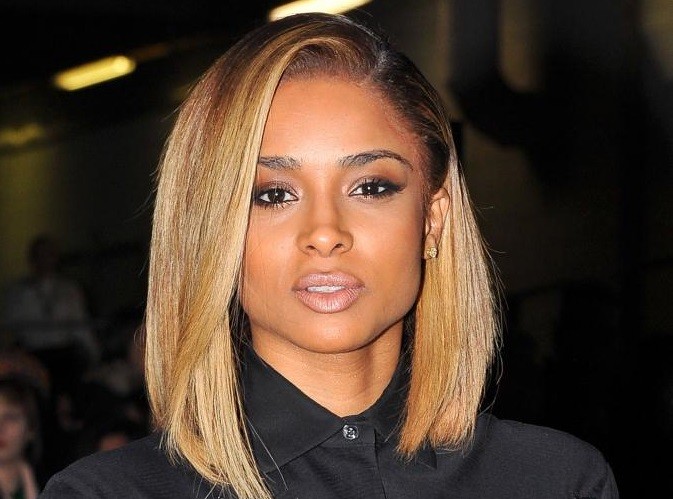 Ciara, 25, gave birth to her baby boy with fiance Future aka Nayvadius Wilburn, a few months ago but according to reports the rapper has already found out he is going to be a father again – but with his long-term mistress instead of his bride to be.
According to a report published on MediaTakeOut.com, the rap star – who can't help but make a move if he spots a sexy women – was caught "flirting" with an Instagram groupie earlier this year.
The 30-year-old tried to "direct message" his number to the model on the "down-low" but ended up accidentally posting his personal number to all fans instead.
The rapper reportedly cheated on Ciara with several groupies throughout her pregnancy and most recently with his stylist Tyrina Lee.
According to insiders, the brunette star was growing suspicious of all the random social media groupies and late night phone activity but he explained it as "harmless banter" and has since moved on to his stylist, explaining the long afternoons spent with her as "trouser fittings".
Another report shockingly claims that one of Futures groupies, a 23-year-old model from Atlanta, is expecting his child but has been paid to keep it quiet.
Songstress Ciara, who has been romantically linked to Bow Wow (currently known as Shad Moss), 50 Cent, Trey Songz and even Justin Timberlake surprised fans when she got serious with Future back in 2013 because he already had three children when she met him and was embroiled in child support drama at the time.
The Body Party singer fell in the love with the rapper and ignored warnings from her friends about his cheating ways, even going as far as to forge a good relationship with the mothers of his previous children for the sake of "their family".
If the rumours that he has got another women pregnant are true, the new mum is allegedly waiting to see it with her own eyes before kicking him to the curb for good.
Several years ago, following speculation that Future had actually fathered five children with five different women, the rapper went on Atlanta radio station Streetz 94.5 to clear the air.
"Everybody thinks I got five baby mamas," he complained. "[I have] three. […] I have three kids. My son, he's eleven. My little girl, she's four. I have a one-year-old. My boy Prince."