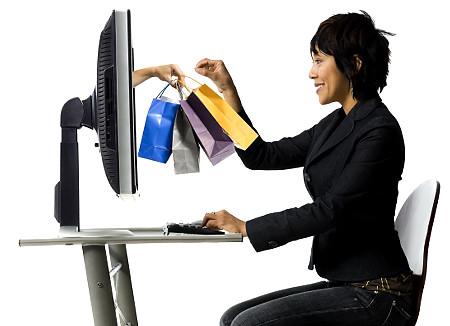 Online shopping has come to stay. It has become a very convenient way of buying things without going through the rigour of being in an actual market. Saves you from the endless haggling, because Nigerian traders enjoy hiking the prices to high heavens and waiting for any 'maga' who would fall to the scam. Being dragged by one trader and another, in the name of begging you to patronise them. However, shopping online is still a gamble because you don't get to see the goods until its delivered. Ever had any funny experience shopping online? Then you know these points by INFORMATION NIGERIA are too true…
Expectation never meets reality: You see something totally gorgeous online and you tell yourself you must get it, then you order online and can hardly sleep until the item is delivered to you. You rush to the door and sign the package with all the excitement in the world but your whole world comes crashing as soon as you open it and it is the exact oppose of what you hoped for.
Low quality: All you can see is an online photo of what you intend to buy, and not the quality. Some mischievous people could go ahead and put a picture of a superior item and what they intend to deliver is something of inferior quality. The quality is never guaranteed.
Things are never how they seem: You know that saying right? Well, it comes to play a lot during online shopping. You order a red dress that looks perfect on the model but you get your order and what you get is,  a purple dress that will look totally awful on you.
Delivery time: Sometimes you are told that you would get your deliver in a short time but after you order, you may have to wait till you go grey to get it.
Which of them have you ever experienced???