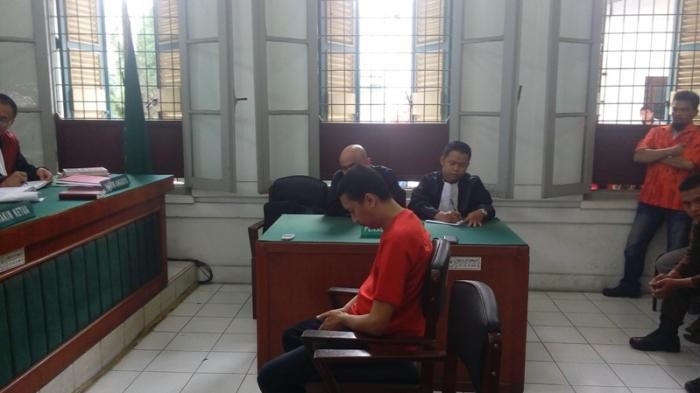 A man in Medan, North Sumatra, Indonesia has been sentenced to 14 months in prison and a fine of 5 million Rupiah (US$381) after the Medan District Court declared him guilty of violating the Electronic Information and Transactions (ITE) Law in light of a tag on his Facebook page.
The man, Dodi Sutanto, was tagged by a friend in a news story from local online media outlet medanseru.co on the arrest of local businessman Anif Shah by the Corruption Eradication Commission (KPK).
Claiming that Dodi did not offer clarification about the news and that his friends on the social networking site could access the story from his page, Anif reported Dodi to the police for defamation and violating the ITE Law, according to a press statement on Saturday.
Dodi, who is also the chairman of the National Committee of Indonesian Youth's (KNPI) North Sumatra branch, is said to have been taken into custody and the case was processed without supporting evidence, according to an Indonesian press chief, Asep Komarudin.
"The legal process was odd because the editor of the disputed news was not questioned at all by the police. Press Council chairman Yosep Adi Prasetyo also declared that the online media was vague and not under the protection of the Press Council," Asep said in a statement.
The police also named as suspects several of Dodi's friends who shared and were tagged in the story, though their cases are still ongoing.
Indonesian Legal Aid Institute for The Press (LBH Press) fears that more people could be implicated in the same charges.
"We regret the court's verdict that declared Dodi guilty without a fair trial. Of all ITE Law violation cases, this case is the worst in terms of the verdict," Asep said.