The Nigerian Army has said that Shooting Stars FC player Izu Joseph was at a cultists shrine when he was killed.
Izu was killed in Rivers state on Sunday by a stray bullet believed to be from a member of the Joint Task Force.
The Commander, 2 Brigade of the Nigerian Army, Port Harcourt, Brig. Gen. Hamisu Hassan said on Tuesday in a statement that the defender was killed close to a cultist's shrine and an investigation is ongoing to determine why he was there.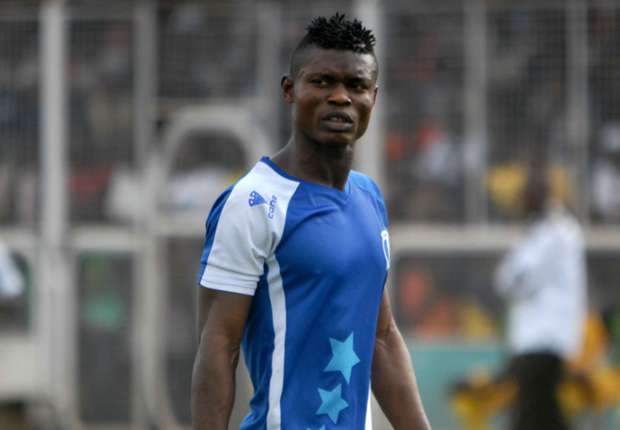 Hassan, who described the death of the footballer as 'shocking', said it remains a 'questionable mystery' how the deceased was found in an isolated area very close to a shrine.
The commander also said the Brigade would still carry out its operations against cultists, kidnappers and other criminals in Rivers State.
He said, "Izu was killed when troops, who were on a confidence building patrol, moved into cultists' hideout in Okaki village.
"Information available to the patrolling troops indicated the presence of suspected cultists in Okaki village.
"The troops moved in and raided the suspected criminal hideout. One person lost his life at the hideout while several others fled.
"Later, it was confirmed that the person who lost his life was a Nigerian footballer, identified as Mr. Izu Joseph.
"Nevertheless, investigation is ongoing to determine what he was doing at the cultist's shrine at that time."
Izu was with the Oluyole Warriors which finished 14th at the just concluded 2015/2016 season of the Nigeria Premier League.
SEE ALSO: JTF shot 3SC player at close range, say father, residents