German goalkeeper Manuel Neuer has revealed why his club Bayern Munich loves playing against Arsenal.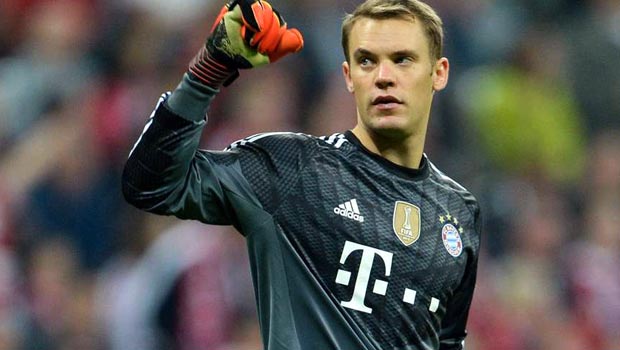 According to the 30-year-old, Bayern thrive against teams like the Gunners.
"Arsenal are a team that want to play," said the goalkeeper.
"They are strong but you will get more free space to play.
"We are a team that likes to let the ball circulate and take advantage of this space.
"That is why it will be nice for the supporters to watch."
Arsenal are set to face Bayern in the last-16 of the UEFA Champions League tonight.
This is the fourth time they have met at this stage of Europe's premier competition since 2005, with the German giants winning through on each of the past three occasions.