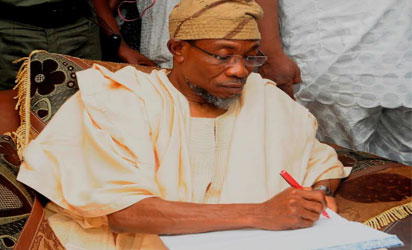 State of Osun
Gov. Rauf Aregbesola had  changed the name of the state(Osun State) to "State of Osun", however, an Osun State High Court sitting in Ilesa has declared the change of name illegal, null and void.
You know most Nigerian social media users don't have any chill right? Yeah, so they dragged him, clapped at him without also letting the opportunity to clap back at Imo State Governor, Rochas Okorocha for setting a bad example for APC governors by building statues up and down slide. See some tweets below;
Tf is State of Osun? Why are these people so in a hurry to beat Rochas in this fight of stupidity?

— qqaH (@haqnificent) December 15, 2017
One is empowering mai shayi, another dashing wheel barrow as youth empowerment, another building statues up and down and now this one came up with state of osun… This Apc guys just striving hard to out do themselves

— KayD 🇳🇬 (@Adukwu_) December 15, 2017
So my Alma Mater will be renamed State of Osun University

Uncle Aregbe, My God will not allow you

— Citrus Burst (@ArikeMartins_) December 15, 2017
LOL!!! So which one is State of Osun again. These our politicians need HELP Gaskia!!!
Also Buzzing now is Kiss Daniel: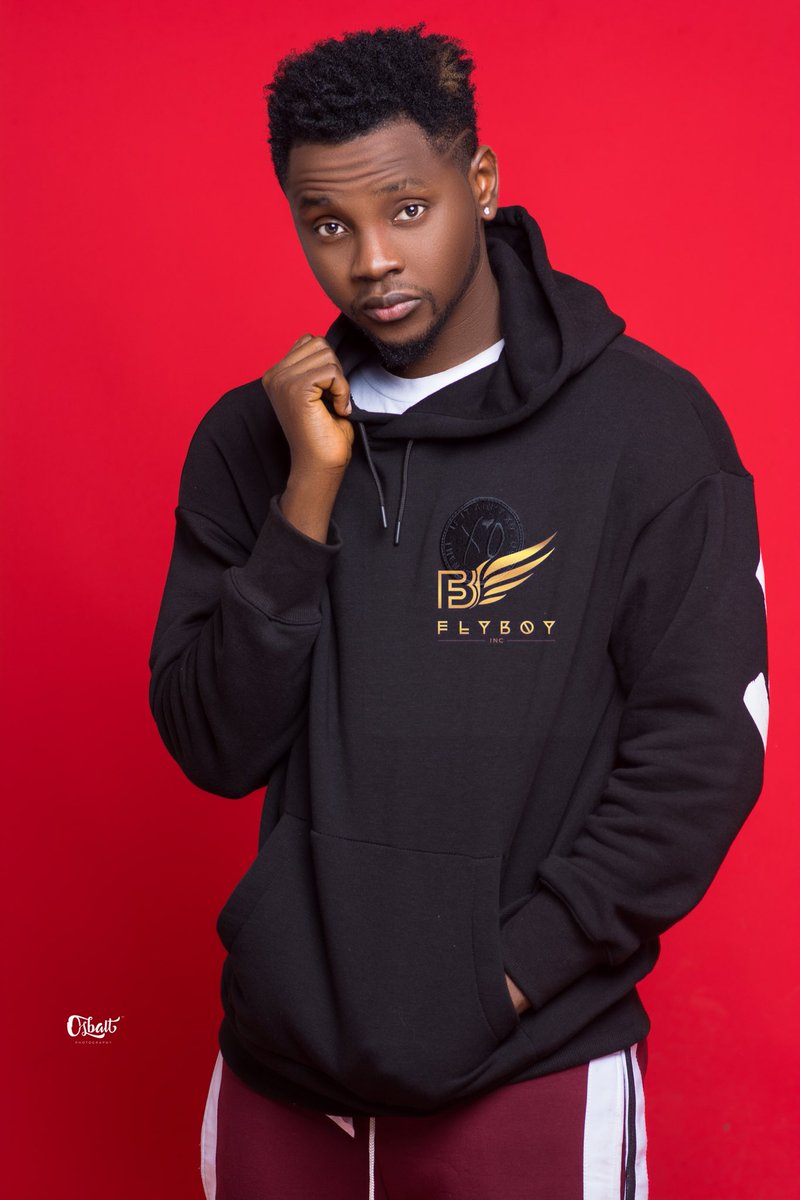 Although he granted the interview two days ago where he stated that G-worldwide Ent. Placed him on a monthly salary of 30k and increased to 50k after  Wonu remix was released at a time when Woju and Laye were hit songs, fans and music lovers still can't stop talking about it. Seriously, 50k for an act like Kiss Daniel? That is really hard to comprehend.
Hijab
Amasa Firdaus, a student of the Nigerian Law School from the University of Ilorin  was not called to the Nigerian bar by the Body of Benchers on the 12th day of December, 2017 being the day of her call. According to reports, Amasa Firdaus, a Muslim refused to remove her hijab before entering the International Conference Centre where the call to Bar ceremony is usually holds. Amasa had vehemently refused to abide by the rules, claiming that the refusal by the authorities of the Nigerian Law School to call her to the Nigerian Bar is a violation of her right to freedom of religion protected by Section 38 of the 1999 Constitution of Nigerian as amended. Nigerian Twitter users didn't fail to drop their two cents on the matter. A few tweets below:
Lmao, as usual….a lot of y'all r missing the point. The issue isn't about wearing hijab or not, it's about maintaining a strict dress code. Get the point & maybe u'll sleep better at night.

— Toksman (@ogbuefitoks) December 14, 2017
The law profession in NIGERIA doesn't want to know if you're Christian a Muslim. That's why you don't use Hijab or any religious attire. If you want to identify so much with ur religion, choose another profession. If it must be law, go study it in Saudi Arabia or Vatican City

— Kelvin Odanz (@KelvinOdanz) December 15, 2017
If you cannot obey the Law, you're not fit to practise Law.

I commend the action taken against the lady that wore hijab, the institution already has a dress code, you can't come and impose your ideology on them.

She should drink water on her L

PS: I'm a Muslim too😎😎

— Your Worst Behavior (@callme_hod) December 14, 2017
It's not a specific hijab ban let's get that straight. Law school does not target hijabis. You're just not allowed to have any thing on your head during call. You're not even allowed to fix a weave or braids or whatever. Just your hair .

— Pepisko D. Pepeye (@MissIgho) December 14, 2017

Nigerians and religious sentiment, as a proper Nigerian would say 'Na wa o'
Lastly Who wants Magu dead?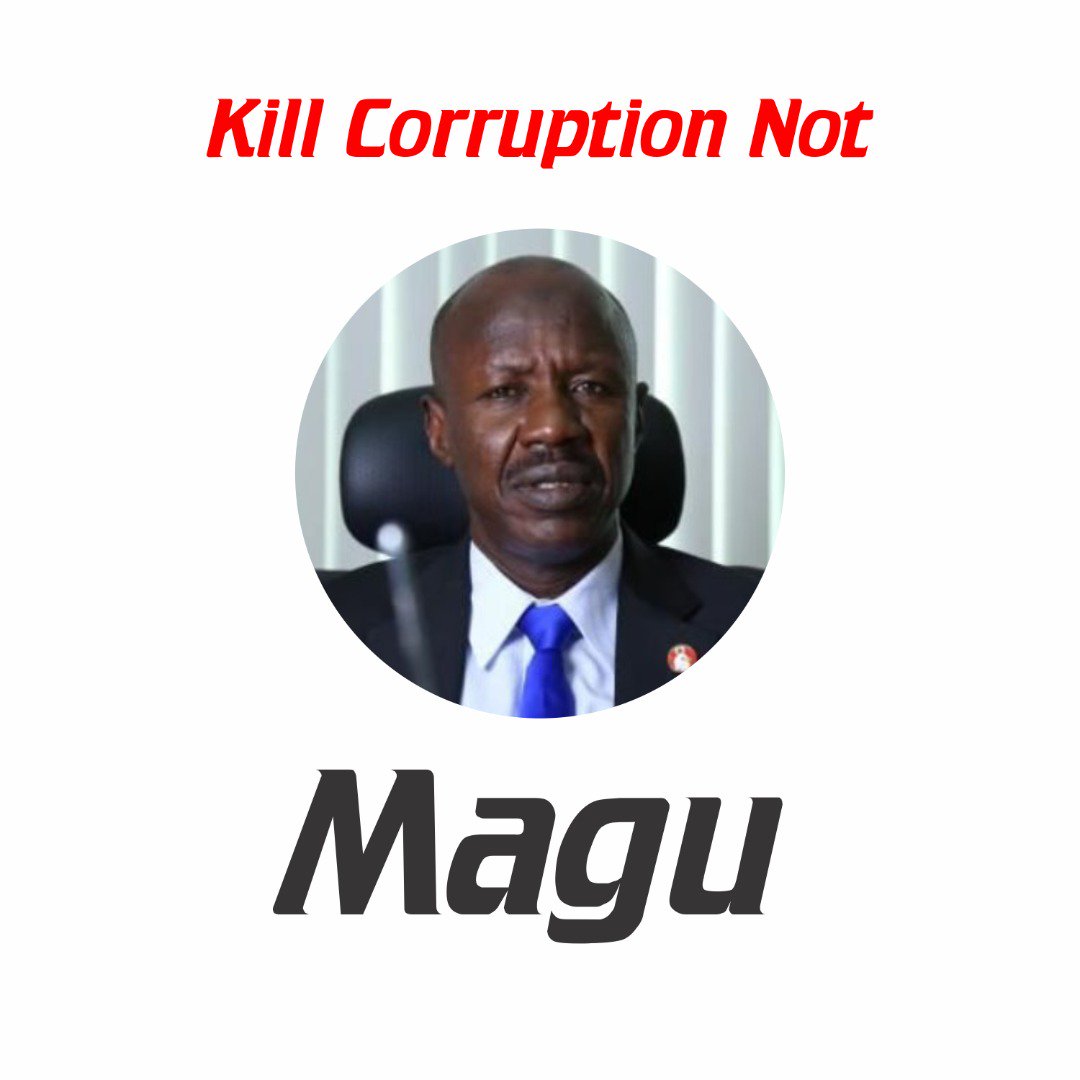 Well, according to reports yesterday, gunmen broke into the Abuja house of acting Chairman of the Economic and Financial Crimes Commission, EFCC, Ibrahim Magu, on Tuesday night opening fire on the policemen stationed there. A police sergeant attached was reportedly killed. Confirming the attack on his farmhouse yesterday, Magu vowed that he would not bow to the antics of his detractors in the prosecution of  the anti-corruption war in Nigeria. Some Nigerians on social media have stated a campaign saying that the  attempt on Magu's life is a case of corruption fighting back. Some tweets below:
"As I often say, our bit is not enough. Winning the war against corruption is the aggregate of our collective bits and pieces. No Nigerian can afford to be on the fence in this effort to rid our country of its Enemy Number One. ". . #WhoWantsMaguDead

— Bhadmus Hakeem (@Bhadoosky) December 15, 2017
This government is so out of control. It is so bloated and infested with fraud and deceit and corruption and abuse of power. #WhoWantsMaguDead

— Latina Gold (@GoldLatina) December 15, 2017
Corruption has eaten deep into roots of this country. We must not fold our hands and allow some greedy people to continue to destroy this nation. Now they have started attacking Magu#whowantsmagudead

— Sheri (@Mz_sapiosexual) December 15, 2017