Multiple sources informed that over 50 houses were affected by flood in Abuja in the morning of May 5, 2014, Monday.
According to the witnesses, the residences at the Trademore Estate, along Airport Road in Abuja, were affected in the result of a heavy downpour.
See more details below: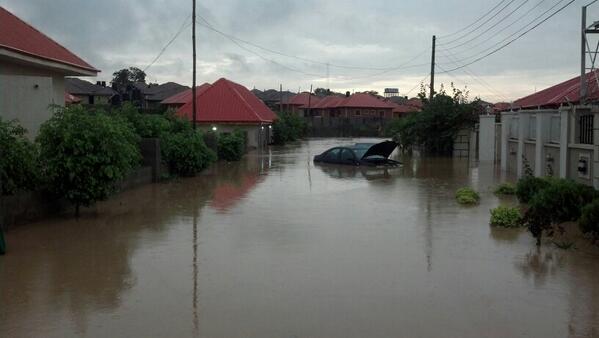 The Nigerian capital city is getting ready to host delegates from over 80 countries who are attending  the World Economic Forum on Africa, from 7-9 May, 2014.
Source: Punch Nigeria